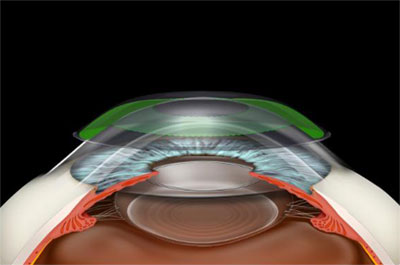 Corneal Refractive Therapy (CRT) is a non-surgical option for reducing myopia with rigid gas permeable contact lenses. CRT allows you to see clearly during the day without glasses or contact lenses. Specialty designed therapeutic lenses gently reshape the front surface of your eye while you sleep.
Presently, if you are nearsighted and want to see clearly during the day, your options are glasses, contacts or laser surgery. CRT offers another non-surgical solution. While patients must be at least 18 years or older for PRK and LASIK, CRT is available for our younger patients.
For more information on Corneal Refractive Therapy, call Nevada Eye Care Optometry for a routine appointment and we can let you know if you are a CRT candidate after a comprehensive eye exam. Visit Paragon for more information.